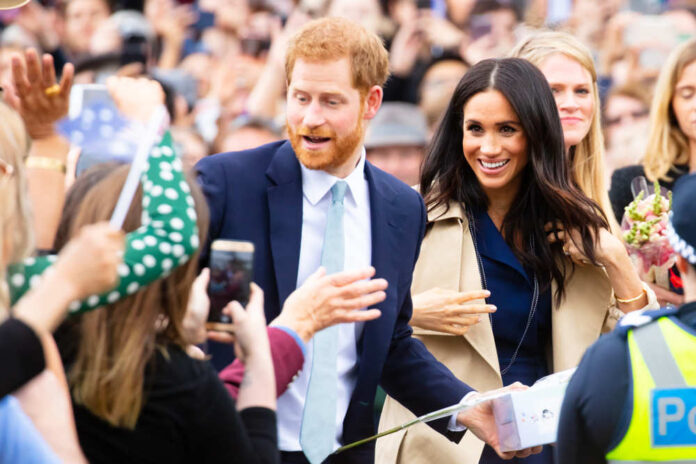 Prince Harry and Meghan Markle's Netflix docuseries "Harry & Meghan" have led almost half of the British public to think the Prince should be stripped of his royal title, a new poll found.
Almost half of the British public think the Duke of Sussex should be stripped of his royal title following the release of his Netflix documentary https://t.co/GQ9A3rUBzJ

— The Times and The Sunday Times (@thetimes) December 30, 2022
The extent of the couple's loss of support after their explosive show became visible when a recent survey conducted by YouGov for The Times found that 44% of the respondents believed that Prince Harry, the Duke of Sussex, should have his royal title removed. Only 32% of the people stood against the idea and believed he should retain his title.
The polling conducted from Dec. 20 to Dec. 21 showed that the docuseries caused a great decline in the public's opinions of Harry and Meghan, creating more sympathy for the royal family. Only 7% of the respondents said the show improved their perception of the couple, with 23% stating that they now think worse of the couple.
Forty-four percent of the people surveyed indicated that the show led them to have more sympathy for Harry's older brother Prince Williams and his wife Kate Middleton, while 17% stated they developed more sympathy for the Sussexes.
The docuseries also appeared to change Brits' perception of the couple's move to the United States. After the news that the two had left their role as working royals and split from the royal family, there were speculations that they were forced out. However, upon watching the show, 65% of the participants of YouGov's poll revealed they believed the couple left the royal family of their volition. Only 11% of the people still believed they had been forced out.
After watching the six-hour epic show, only 19% of people thought that Harry and Megan deserve an apology from the royal family after The Sunday Times reported that the two sought an "apology" as well as a "royal summit" from the family. 53% did not agree that they deserved an apology.
The polling results also showed that only 26% of the respondents believe the royal family was racist, with 49% disagreeing with the racism accusations slammed against the royal family after Harry and Meghan had said in a 2021 television special by Oprah Winfrey that a royal family member had made a comment about their son Archie's skin color.
Despite the overall backlash against the couple, the majority of the respondents opined that Harry and Meghan should still be invited to King Charles III's coronation set to take place next summer. 51% were in favor, while 31% disagreed.
The 44% that want the Duke and Duchess of Sussex stripped of their royal titles might have their wish granted as UK Conservative Party MP Bob Seely revealed plans to introduce legislation that could see the couple's royal status downgraded. According to Seely, Harry's attack on the monarchy is a "political issue."