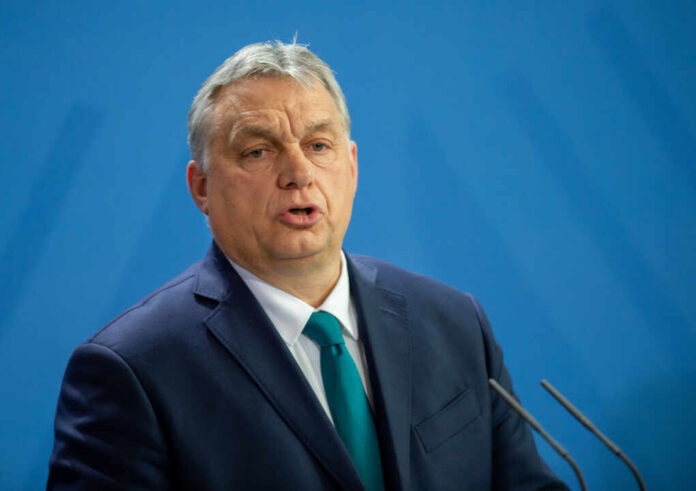 Hungarian Prime Minister Viktor Orbán issued a scathing rebuke of the European Union (EU), comparing the legislative body to the 40 years of Soviet Rule in his country.
Viktor Orban blasts the EU on the anniversary of Hungary's anti-Soviet uprisinghttps://t.co/1J8JxlqA9S pic.twitter.com/HEBPYyz21r

— The Washington Times (@WashTimes) October 24, 2023
Orbán delivered such remarks while commemorating the anniversary of Hungary's 1956 anti-Soviet revolution, according to Fox News.
In 1956, the Hungarian people took a stand against communism in their country caused by the Soviet Union. Of course, when one thinks of the Soviet Union, they think of Joseph Stalin, who served as dictator of Russia from 1924-1953.
In 1956, Nikita Kruschev, also a leader of the Soviet Union during the 1960s, delivered a speech where he attacked the Soviet icon, Stalin. Such a speech would lead to the removal of Hungary's communist president, Mátyás Rákosi, who was replaced by Imre Nagy.
During his tenure, Nagy tried to separate Hungary from the Soviet Union, leading to the Hungary Revolution of 1956, which, unfortunately, was unsuccessful, as reported by Britannica.
In his speech, Orbán pointed out that although the Hungarian Revolution of 1956 failed, the Soviet Union eventually fell apart, and, to this day, Hungary remains a free country. He added that the EU's attempts to undermine Hungary's national identity and establish a liberal democracy are reminiscent of the Soviet Union in the 1950s, according to The National Pulse.
"Today, things pop up that remind us of the Soviet times. Yes, it happens that history repeats itself," Orbán said at the event in Veszprem. "Fortunately, what once was tragedy is now a comedy at best. Fortunately, Brussels is not Moscow. Moscow was a tragedy. Brussels is just a bad contemporary parody."
"We had to dance to the tune that Moscow whistled," Orbán said of Hungary's days in the Soviet Bloc. "Brussels whistles too, but we dance as we want to, and if we don't want to, then we don't dance!"
One of the demonstrators, Katalin Beke, who attended the anti-Soviet revolution anniversary rally expressed her support for Ukraine, comparing Russia's invasion of the country that the Soviet Union's taking over of Hungary in 2956.
"Back then, the Soviet Union invaded Hungary, and today's Russia is demonstrating similar efforts at conquest, and we'd like to express our solidarity with Ukraine," Beke said. "It really damages the interests of our allies that (Orbán) is so visibly friendly with (Putin). I find it extremely damaging."